It's National Insect week (what do you mean you didn't know!) and this week YOGADOO teachers have taken an "insect" theme for their yoga and mindfulness sessions in schools. Where possible, we've taken classes outside, and furthermore tried to place our yoga mats amongst our insect friends.
So here's three ways you can celebrate National Insect week using these simple yoga and mindfulness techniques:
1) Practice some insect-yoga!
Thank you to the pupils of St Stephen's Primary school in Bath for helping us to be inspired by insects to come up with out top 12 insect-themed yoga poses! (Listed below)
Woodlouse : Rock and roll forwards and backwards or (Partner pose) Lizard on a rock
Worm: Forward bend (Ragdoll)
Butterfly: Cobblers pose
Millipede: Savasana
May Fly: Crow
Fly: Lie on belly with arms behind you (flying)
Slug: Upward facing dog
Ladybird: Child's pose with arms behind you (flying)
Snail: Bow
Beetle: Child's pose
Bee: Bumblebee breath buzzzzzzzzz - put your hand on your head to feel the vibrations!
Ant: Downward facing dog
(Click on the images below to move the carousel along)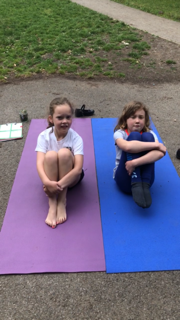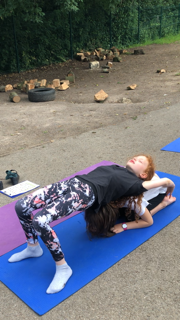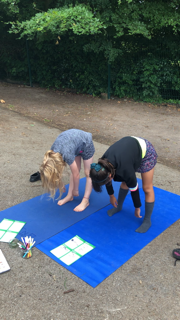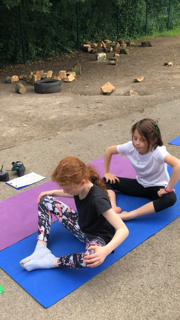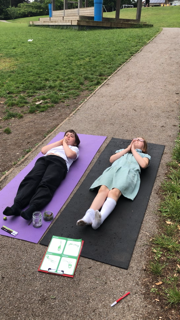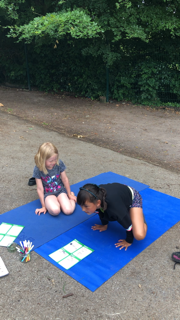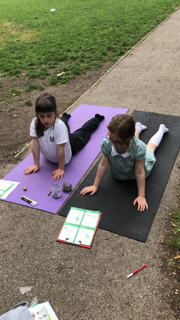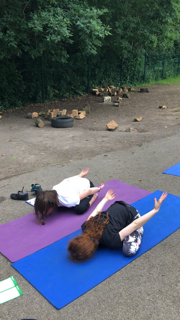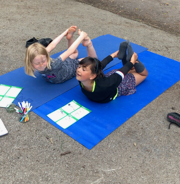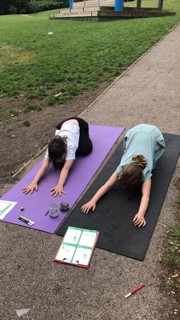 2. Go for a mindful nature walk: Stop and look closely at the leaves, the trees, the logs, the grass. Notice all of the tiny details, can you see any creatures or insects living there? If you are very careful, take a see-through jar and place the insect inside so you can have a closer look, maybe even with a magnifying glass. But make sure you do not harm the creatures and put them back where you find them. You could even download a "Insect spotter" sheet like these and go and explore your garden or park and notice all the wonderful creatures who live around you.
(Click on the images below to move the carousel along)
3. Enjoy a tree meditation where you sit and you listen to the sounds of the trees moving in the breeze, try to listen for birdsong and maybe insects buzzing or flying past. Take the longest, slowest, deepest breaths that you can for five minutes, close your eyes and notice as may sounds close by and further away, as possible.
Notice how sitting still and breathing deeply makes you feel.
National Insect week runs until the 24th June and is organised by the Royal Entomological Society Why not have a go at some of our ideas and send us a picture via social media.